Reunion 2009 - San Diego, California - May 4-7, 2009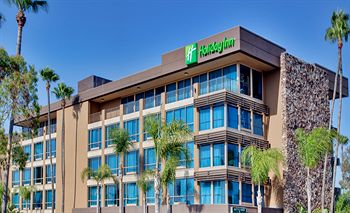 The 2009 Reunion was held in San Diego, California from May 4th to May 7th, 2009.

Reunion location
Reunion was held at the Holiday Inn Bayside 4875 N. Harbor Drive San Diego, CA 92106.
Reunion 2009 Itinerary - Summary
May 5th: - We board buses and ride to the Veterans Memorial and Garden, located in the old Balboa Hospital Chapel. Then we board a bus and proceed to the USS Midway Museum for a tour. There is a cafe on the fantail of the hangar deck if you care to eat lunch on board. There are also other eateries in the area. About 4:30 we will be returned to the Inn where you can refresh before the Ship's Meeting.
Ship's Meeting - 6:30
May 6th: - We again board buses and tour the North Island Naval Air Station. We will have a chance to have lunch at the Base E.M. Club. We will then proceed to the San Diego Harbor Pier and take a cruise of the harbor.
May 7th: - A free day to see San Diego and environs - the famous Zoo, Balboa Park, shopping, etc.
The Closing Banquet will be at 6:30 p.m.