Reunion 2007 - Fall River, Massachusetts - September 9-14, 2007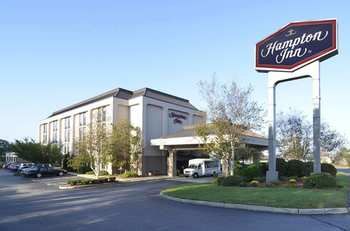 The 2007 Reunion was held in Fall River, Massachusetts from September 9th to September 14th, 2007.

Reunion location
Reunion was held at the Hampton Inn 53 Old Bedford Road Westport, Massachusetts 02790.
Reunion 2007 Itinerary - Summary
September 10th: - The ships meeting will be held at 7:30 PM in the hospitality room.
September 11th: - The bus will leave for Boston and a tour. Highlights of the tour are as follows: The Old State House, Beacon Hill, the USS Constitution, Harvard University, Kings Chapel (the first Anglican Church in New England) and highlights on the freedom trail. After visiting these attractions there is free time for lunch and shopping at the world famous Quincy Market. In the afternoon we will visit the John F. Kennedy Museum and library. There will be other things to see at the pier as well.
September 12th: - A harbor cruise with a buffet lunch.
September 13th: - A free day to see other attractions in the area. There will be a 14 passenger van at our disposal the driver to be paid on a gratuity basis. The banquet will be at 8:00 PM.
September 14th: - Farewells, etc.